I just finished up a collage I started last week. What better place to post it than in my blog. It has a wedding theme...I think. I planned out the composition with a lot in mind such as color, shape, positive/negative space, and keeping the eye flowing through the piece.
I noticed that my roomate had a bunch of really old "Saturday Evening Post" Magazines in his car. Primarily dated from 1960. I asked if I could have one, maybe the one that was beaten up the most. He said ok, and I felt like i'd struck gold. I want all of them! But really, one is fine. Apparently his mom found them somewhere. The one I have is from Sept 19, 1959. The images are wonderful and very much inspiring and captures that mid-century americana quality. I plan on using more images in collages that I create.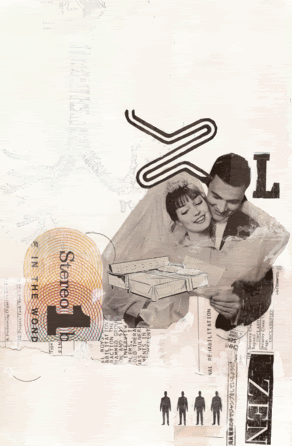 This is a small piece I sold at an art show I did last April at West Egg Cafe.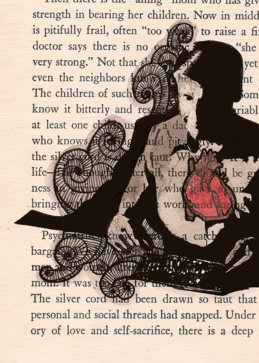 And here's a piece I started with the intention of the CD Box Set we did last semester. I originally wanted to do a Post-Beatles Box Set. Each CD would be a best of each member's solo work. I adore each of their first Solo Records. John's
Plastic Ono Band
, George's
All Things Must Pass
, Paul's
Self Titled
, and Ringo's...well, I don't own that one, but he's done some amiable solo work. I was going to call the set
Here, There, and Everywhere.
If you don't own
Plastic Ono Band
do yourself a favor and get it. My favorite record of all time.