I designed a lot of posters this summer for various bands, and such. Here's one i did for my old drummer's new band, Screaming Torso. They're a horror-punk type band like the Misfits. I designed their logo. After about a month, I realized that I left out the "i" in "screaming". I mentioned it to them, and they hadn't even really noticed. As you can see, it reads perfectly fine. I do however, want to design some new logos for them. I got the idea for this one from one of the movie fonts I designed last year. Skulls are like, da bomb. (Never mention I said that, it was a joke.)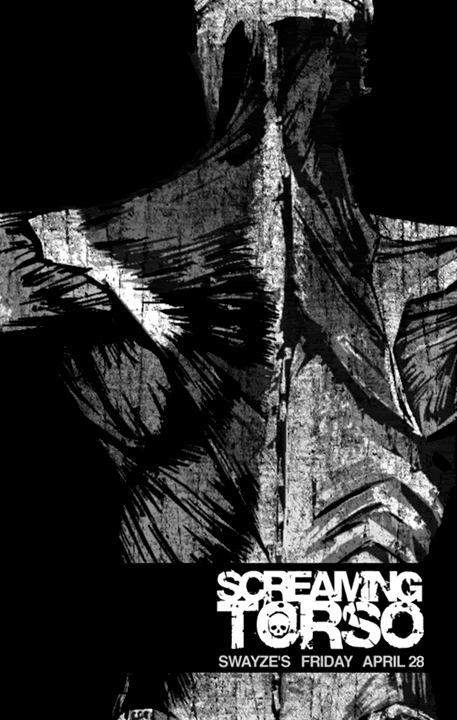 I would like to re-do this idea. I took 3 photos, all of them with different light, so they don't match completely. I had them shine a flashlight upwards. Thus, my friend John looks like he has no nose. But the idea is there, I'd just like to make it better.

This is a picture I took of myself(s) in my old apartment. I love experimenting with what looks like trick photography. I'm also in love with stop motion which I've experimented with extensively.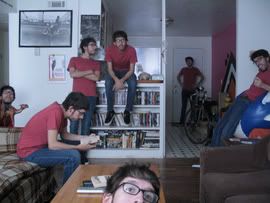 Here's another one, of my girlfriend, Shannon, and me from last summer.
This is a picture I took from the Tokyo Subway. Steph, Joey, and me. I'll post more pictures from Tokyo soon. This was around 5 in the morning in probably the most desolate area we found during our entire visit.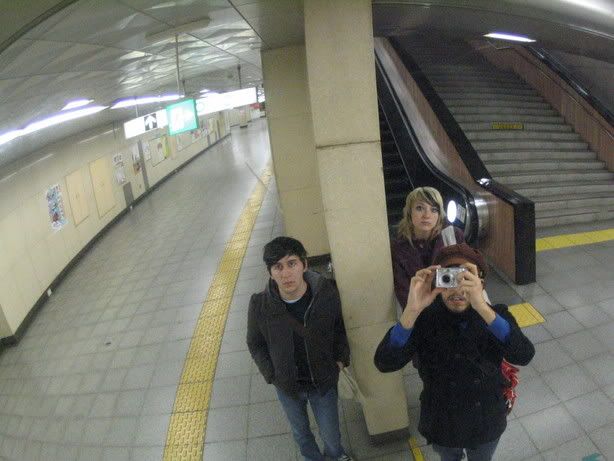 And here's one that's from August '04 in New York on the Brooklyn Bridge. My best friend Steph and me.