So it looks like I have my nerves settled a little bit. However, I'm a bit upset that I don't have my graduation audit in my hands right now, but soon enough."Everything will work out", everyone keeps telling me. And i guess i am freaking out a little bit, but i just want to concentrate on the projects at hand, and not be worried that for some reason i'm missing a credit to graduate.
It looks like this semester is all about transportation. Trains and Cars. I'm very excited about it!
I dropped the Italian Reniassance Class i applied for. I went today and I don't think it would have been so bad if the teacher wasn't so boring and hard to understand. I love the period but I want to be enthused about it. I'm going to take an independent study class next semester and everything will be ok, as everyone says.
Ok. I'm going to stop worrying about it now.
I purchased two books recently. They are wonderful and very inspiring.
The first is
Index-A
by Charles Wilkin. He's a designer that has an amazing eye for composition and cohesion. Some pages remind me of my favorite collage artists, Kurt Scwitters and Robert Raschenburg. He also brings a very comtemporary feel to his art, with line and shape.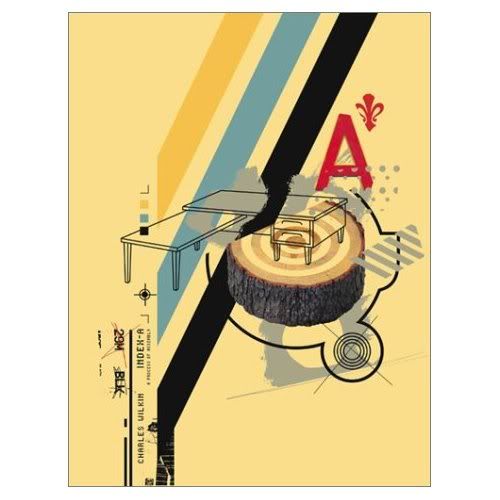 The other book is
ABZ - More Alphabets and Other Signs
Edited by Julian Rothenstein and Mel Gooding. I noticed that atleast 3 people at Primal Screen owned this book. It is filled with typography, nostalgia, emblems, logos, avant-garde. Beautiful material. Unpredictable.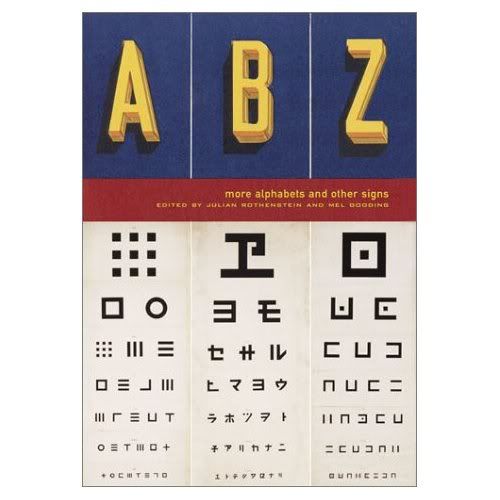 Besides these books, I like to keep a running collection of work that inspires me. I make a folder with links to inspiration. One site that i check back to frequently is
motionographer.com
. They showcase all the latest and greatest in post production and motion graphics. You should check it out.
That's all I have for now.