Been working on the Beltline logo, and researching NASCAR. My group needs to get together soon. I need to talk with them about ideas I have and well, the project in general.
Awhile back I designed the cover for our (SEALIONS) Ultramarine EP. I decided to scrap my original version and go in another more minimal direction. Here's the original cover design.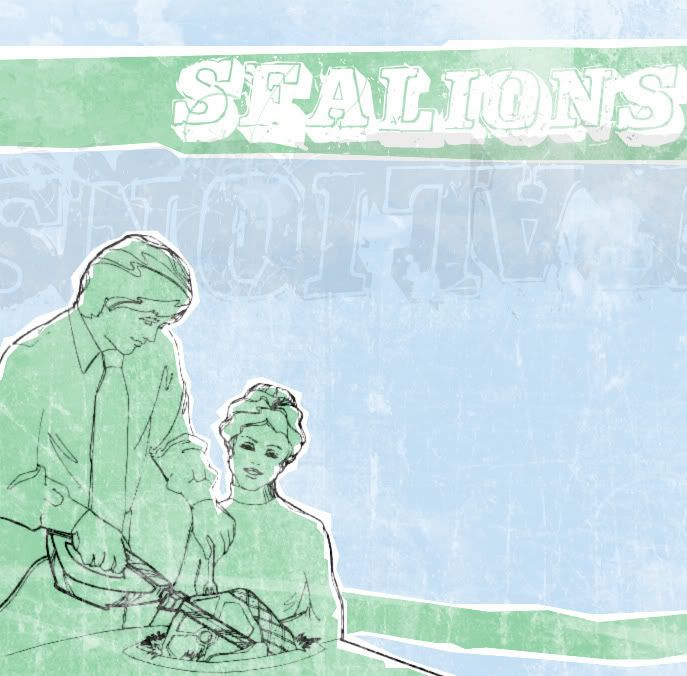 It was a bit difficult to read anyway. So I decided to stay with a more grayscale feel. Here's the design we've decided to go with. I'm using the printing cover on envelopes, which has the CD inside. I feel like it's a more interesting approach than any kind of plastic case. And the back of the envelope is sealed with a small round sticker with a sealions logo on it.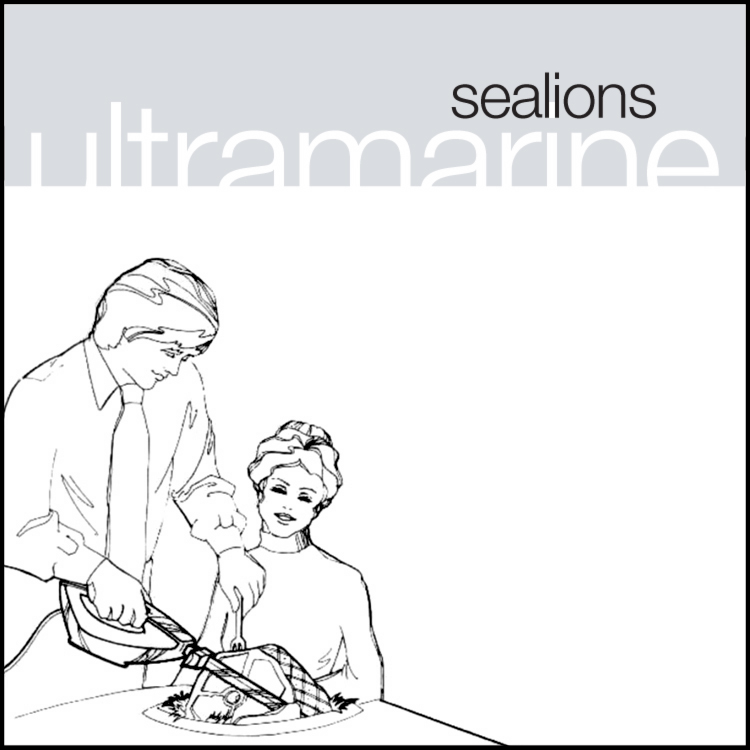 I also finished up my comic book a few months ago, which I started almost 4 years ago. I want to post the entire book online, high-dpi, since printing it and putting it together has become a slightly difficult task. I have one printing copy right now. I retouched my art with Photoshop, and I've read quite a few online comics, so I think it could look really good online. Here's two sample pages.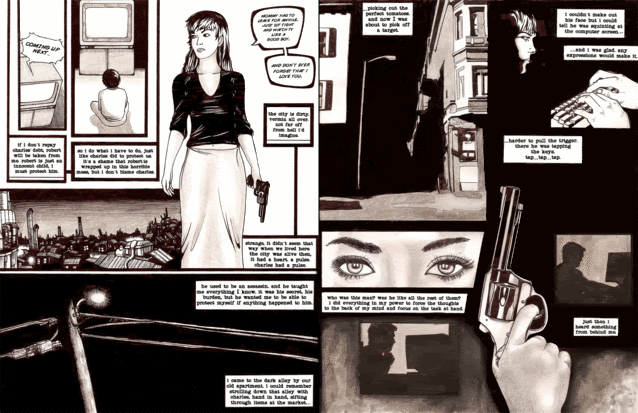 And finally, for this update, I wanted to include my newest collage which I just finished up today. The french reads, "Pictures are blind."