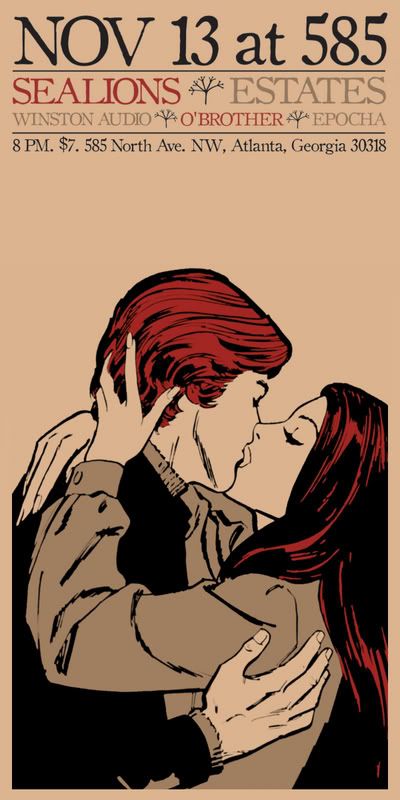 Another Show Coming Up. I Designed this poster awhile back. Just added the type treatment.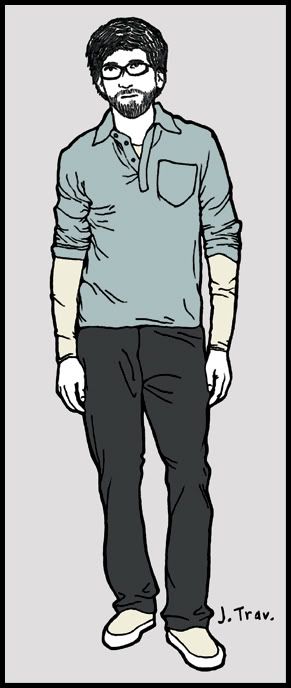 This is the image I'm working on for the
Beltline
uniform, in the Corporate Identity Manuel. Kinda looks like me, huh?
This is going to be a really fun post.
I have some pictures from the three shows we played recently. I'm only going to post a couple. Lee Summers took
Sealions
photos, so they really should go on his blog. I did however take a lot of pictures myself. Mostly of
The Coathangers
, my best friend Stephanie's all girl band (she's the drummer). Their band is sooooo good, I'm really proud of them. I'm working on a concert film of sorts, documenting the house show that took place at our house where 4 bands played. I recorded audio seperate from the video, and I plan on splicing them together and editing it down to maybe one or two songs from each band. Now, on with the pictures.
Our favorite zombie, Lee Tesche.
The Coathangers
I feel that this typeface works well with their music.
Picture I took of my friend Candice on keys.
Here's some of Lee Summers' Photos:
And lastly, here's a picture of my workspace.